Quartus engineers have decades of experience analyzing, designing, and building complete mechatronics systems for a variety of applications. Quartus leverages their in-house, cross-discipline engineering teams, to develop complete systems on time and under budget. Whether it's designing a system to operate in the harsh environments of space, or one that physically handles or measures thousands of production units per day in a factory setting, Quartus engineers have the experience, knowledge, and desire, to take on the most complex challenges out there.
CAPABILITIES
Motion Control Solutions
Concept design, rapid prototyping, and design for production.
Experience with various motion control ecosystems: Beckhoff automation, PI , Aerotech, Newport Motion.
Mechanical Systems
Custom mechanism design: serial robot configurations, gimbals, gantries, linkages.
Design for automation of high precision opto-mechanical assembly.
Electronic Control Systems
Domain expertise in control theory and developing application specific control algorithms.
High speed implementation of control algorithms in firmware, FPGA, or on COTS PLC platforms.
Complete electronics control system development including integration of custom PCBs and COTS components, programming, assembly and test.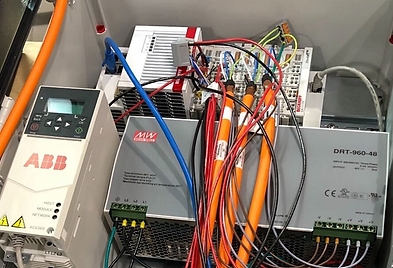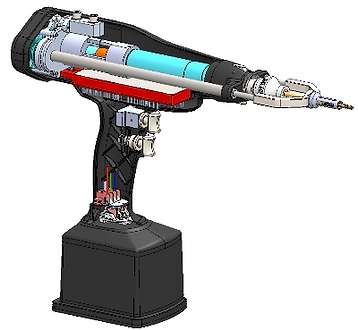 CASE STUDY
Orthopedic Surgical Bone Drill
Quartus engineers designed and manufactured a revolutionary, FDA Certified smart drill for use in orthopedic surgery, in an effort to improve patient outcomes in the more common orthopedic surgical procedures. The first-of-its-kind robotic design was able to reduce drill bit plunge and provide data for safe and accurate screw placement. Feedback sensors in the drill provide real-time performance data to the surgeon via an easy-to-read Graphical User Interface (GUI), providing the surgeon with visual confirmation of various measurements such as torque, drill depth, and bone density. Towards the end of the project Quartus provided the complete mechanical, industrial, electrical, software, and firmware design information for submission to the FDA for the 510(k) Premarket Notification.