As a provider of precision engineered systems, Quartus understands that verification of requirements is vital to successful hardware builds. Quartus has experience developing custom optical and mechanical metrology solutions for a broad range of industries. This includes custom stations to validate high volume throughput of consumer products or in situ process validation. Quartus is able to provide manual or automated solutions to be able to quantitatively measure values or enable pass/fail criteria.
CAPABILITIES
Controls & Automation for Precision Metrology Systems
Automated alignment at an interferometric level
Aligning, testing, and verifying optical performance
Custom fixturing and end effectors
Optical and Mechanical Metrology Facilities & Equipment
Precisely controlled temperatures and air shutoff in cleanrooms to minimize air turbulence
Long throw lasing and imaging capabilities up to 100 ft
Active thermal test capabilities
CMM and interferometers for custom system validations
Increase Throughput for Volume Manufacturing
Rapid prototype capabilities of optical and mechanical systems
Proof of concept metrology system development
High volume consumer product verification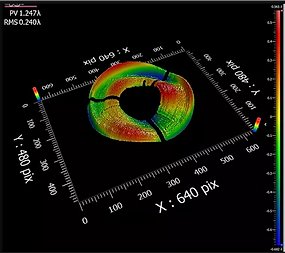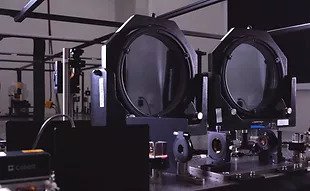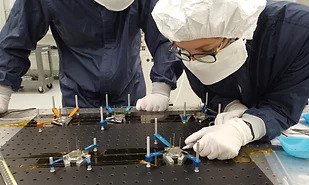 UNIQUE CUSTOM SOLUTIONS
Quartus' solutions can be specifically tailored to your unique needs. We routinely develop designs that can be fully integrated into existing workflows or with existing metrology tools. When commercial metrology equipment is not an option, Quartus can provide a complete stand-alone solution that includes: optics, mechanics, electronics, automation, controls, and software. (e.g., Camera Calibration Station).
To minimize touch time and handling, Quartus is able to automate or combine multiple tasks into a single station (e.g., measure and calibrate, orient and inspect, etc.)