Quartus has provided design and analysis support to the consumer products market across countless product lifecycles and evolutions. Quartus can support product development at any phase, including by evaluating preliminary configurations during the conceptual design phase, performing trade studies to optimize a design through prototyping and engineering validation testing, and diagnosing issues and improving performance during the device sustaining period.
CAPABILITIES
Advanced Nonlinear Analysis
Large displacements, load path identification
Complex contact interactions
Nonlinear materials (plasticity, hyperelasticity, foam)
Internal & external pressure simulation
Fatigue, creep, and stress relaxation analysis
Explicit Dynamic Drop and Impact Simulation
Drop test, ball drop, crash test
Electronic boards strain distribution & solder failure prediction
Test correlation and failure diagnosis
Modal Vibration Analysis
Natural frequency extraction
Sine and random vibration
Control isolator design
Thermal and Fluid Analysis
Temperature-dependent and nonlinear materials
Conduction with contact, convection, radiation
Steady-state or transient multi-phase heat transfer
Structural Optimization
Minimize deflection, optimize stiffness/weight
Target natural frequency bands
Composite laminate optimization
Loads and Environment Derivation
Test planning, instrument selection, test support
Environmental characterization
Pre-test analysis, and post-test correlation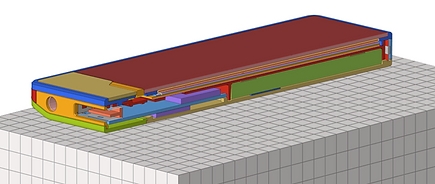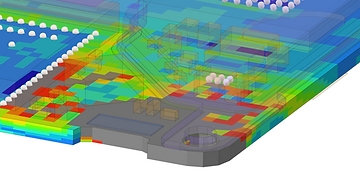 CASE STUDY
Design for Optimization

Quartus engineers are experts in providing optimized design recommendations that meet project requirements, all while balancing the competing interests of performance vs budget. Quartus' involvement in the consumer products industry has supported device development spanning multiple markets, such as videogaming, household smart-devices, wearable technology, action cameras, user-controlled and small consumer grade UAV's, fitness devices and equipment, personal electronic protective gear, medical and prosthetics, bikes and scooters, and related accessories.