As a "People First" organization, we want to attract, retain and engage a committed, talented and diverse workforce. How do we do it? By providing a positive environment with career growth opportunities, work-life effectiveness, and competitive pay and benefits.
Total Rewards
Explore our top-tier benefits designed to support your whole self.
Our Transparent Pay Philosophy
Pay equity is a critical element of building and maintaining a diverse and inclusive team that can thrive today and in the future. We're proud of our fair, consistent salary administration practices that comply with all applicable local, state, and federal laws and requirements — so we share them openly. Dive into the details below, then learn more about working at Quartus.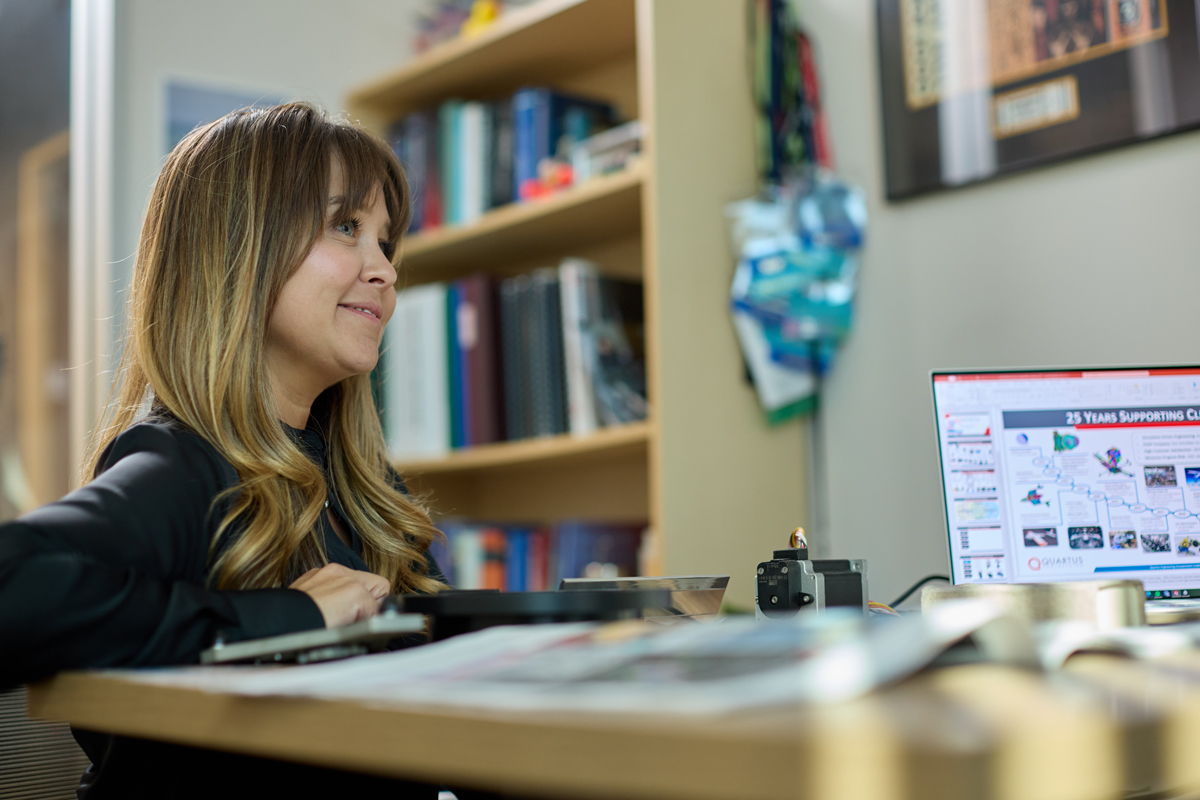 Competitive Positioning
We use the 70th percentile of market survey data* to set the midpoint for our salary ranges.
Salary Ranges
We design our salary ranges to balance market competitiveness with internal equity (based on roles with similar scopes of responsibility, knowledge, experience and impact). Pay is based on experience, education, skills, performance and alignment with our values.
Placement in Ranges
Generally, individuals are placed in a salary range based on their experience, skills, knowledge and demonstrated ability to perform their role.

First Tier
New to the role
Developing necessary skills and knowledge to perform the role.

Second Tier
Some experience
Demonstrating skills and knowledge required to meet all expectations.

Third Tier
Deep experience
Performing all aspects of the role at consistently high levels.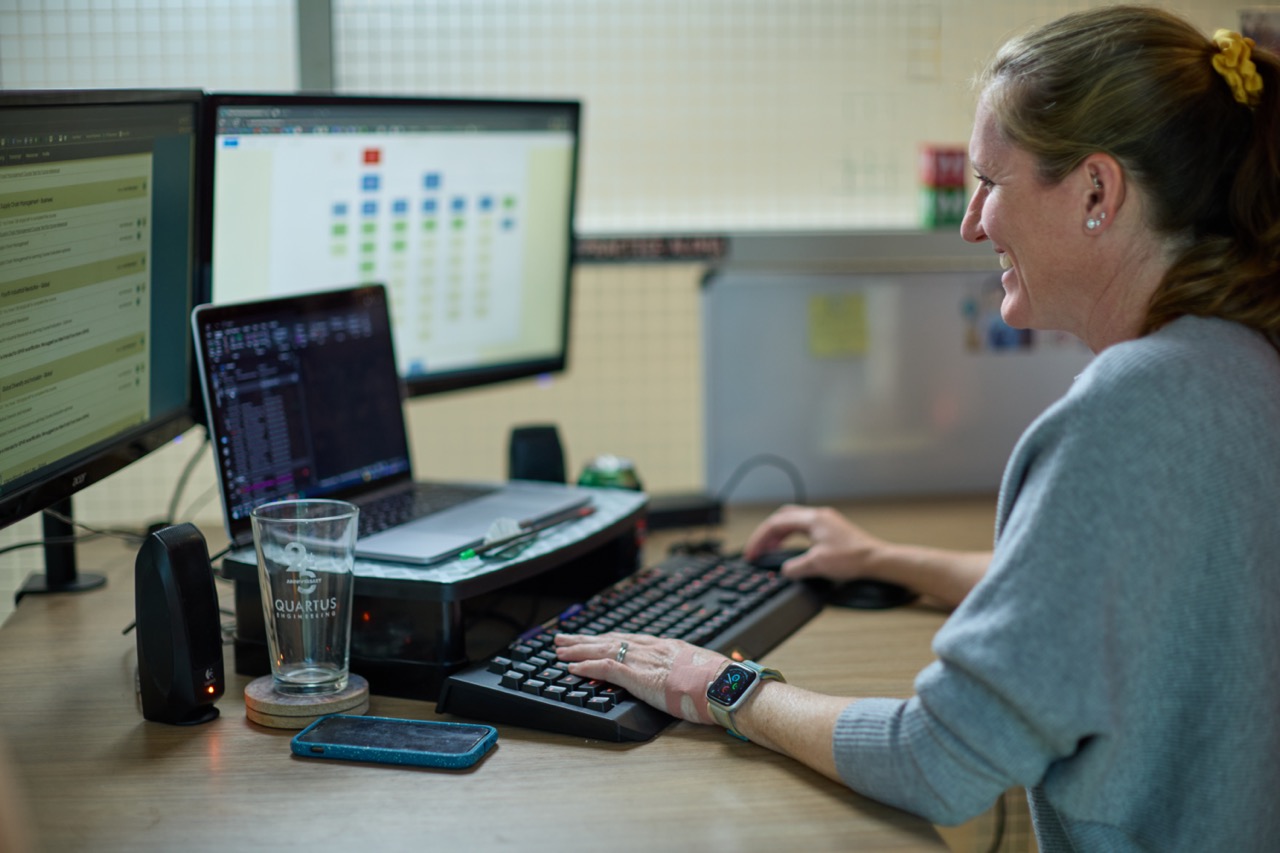 Career Planning and Development
As a team of owners, we continually develop our expertise and proactively seek out opportunities for growth and development. To support this, Quartus offers:
Career Development and Progression
through meaningful, collaborative work and other learning opportunities for personal and professional growth
Annual Education Reimbursement Program
for seminars/training courses and tuition reimbursement for those interested in pursuing a graduate degree
Performance Reviews and Promotions
We review performance and compensation regularly.
Annual Performance Reviews
We review performance comprehensively and award annual compensation increases.
Mid-Year Reviews
We review progress on performance and assess compensation. Compensation adjustments may be made as needed.
We award promotions primarily during these regular reviews, with pay adjusted at the time of promotion. Our employees are promoted when they consistently demonstrate skills, knowledge and ownership exceeding what's expected in their current role — generally involving proactive pursuit of development opportunities like training, mentoring, etc.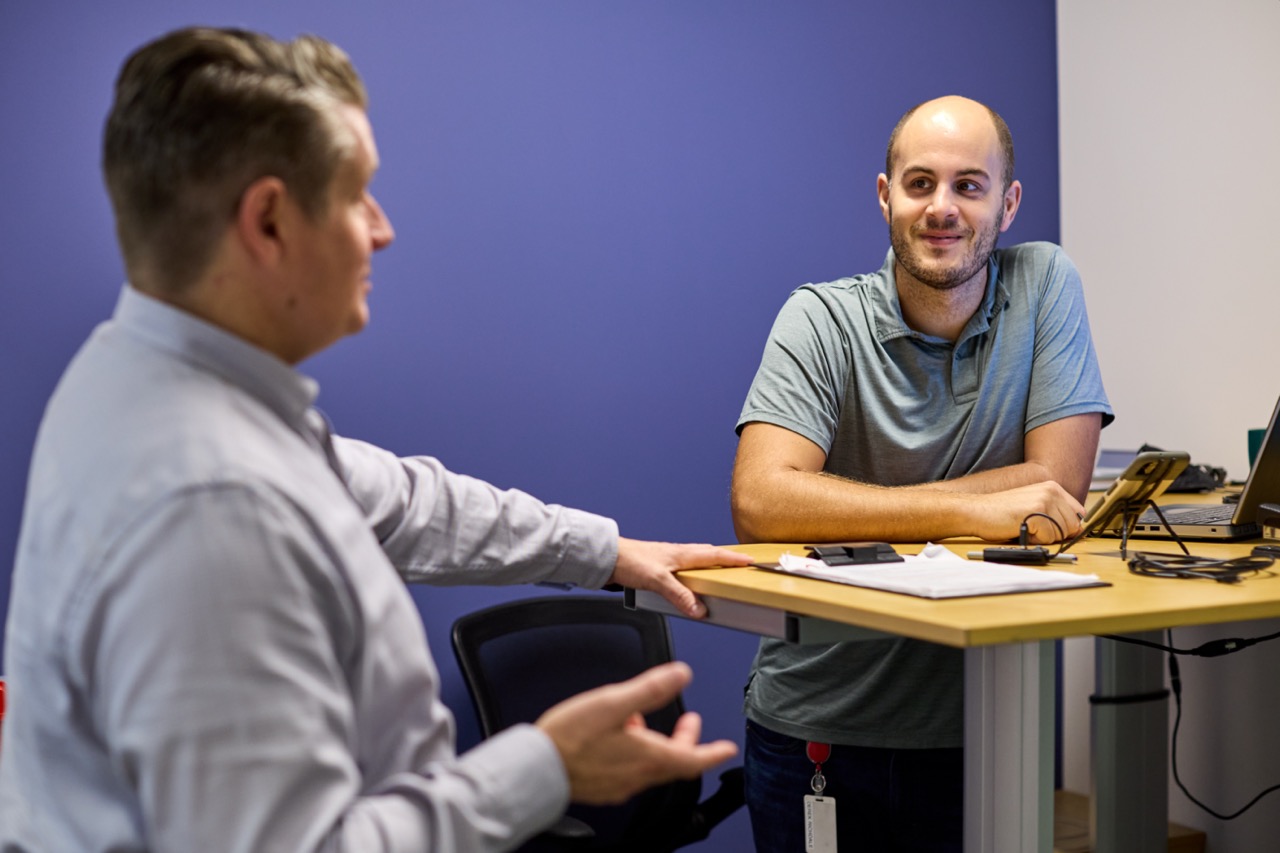 Learn More About Growing Your Career With Us?
Let's talk about it
* For most positions, "market" is defined as the national labor market among companies with similar revenue ranges and industries (Aerospace and Technology), multiplied by a geographic factor. Quartus reviews market data at least once a year to determine if adjustments to internal ranges need to be made.